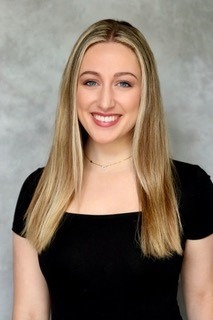 In Emma's view, being a Realtor is not just a profession; it's a calling, a servant business where she wholeheartedly commits to serving the unique needs of her clients. Emma is a self-motivated and goal-oriented individual who is continually striving for self-improvement. Her journey involves a constant pursuit of growth, be it in her professional life, personal relationships, or in the pursuit of excellence in every aspect of her work.
As your Realtor, Emma takes immense joy in helping others realize their dreams of finding their perfect home, where cherished memories are created. She approaches each transaction with unwavering loyalty and a fierce determination to safeguard your best interests. Her negotiating skills and knack for creative problem-solving ensure that you navigate every deal effectively and with finesse. Emma holds honesty and integrity in the highest regard, advocating only for those deals that she is confident are the right move at the right time, considering the long-term financial benefits for you.
In September 2023, Emma had the honor of being selected as one of the top "20 under 40 rising stars in real estate" by the Orlando Regional Realtor Association. This recognition underscores her unwavering commitment to the real estate profession, and she is truly excited to leverage her expertise in helping you fulfill your real estate goals.
Emma's commitment to putting others first means she makes herself available around the clock, ensuring responsiveness that sets your mind at ease. As a natural-born leader, she remains calm and focused, even in the face of complexity and stress, providing invaluable guidance that paves the way for successful outcomes. She deeply values the art of attentive listening, and her outgoing personality creates an atmosphere of comfort and trust.
Her journey into real estate was a clear choice, bolstered by her academic achievements. Emma graduated Magna Cum Laude from Rollins College with a Bachelor's Degree in Business Management and Studio Art, a foundation that has served her well in this dynamic industry.
So, whether you're buying or selling, rest assured that with Emma as your Realtor, you have a dedicated partner, an advocate, and a trusted guide on your side. Together, you'll work towards making your real estate dreams a reality, where every moment is a new beginning.